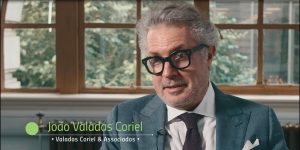 João Valadas Coriel, Managing Partner at VCA, was interviewed at the '10 Year Celebration' & Annual Conference which took place in London from 23 to 26 October.
The meeting, sponsored by VCA and other leading firms, was attended by over 300 professionals from four continents. The Annual Conference promotes socialising amongst all IR Global members, with world-class speakers, practical and networking sessions.
During the interview João Coriel talks about the path of integration of his society in the IR Global international network and the importance of establishing personal relationships with our potential partners.
Watch the video here.