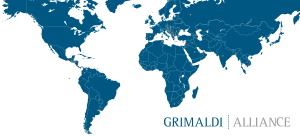 Valadas Coriel & Associados ("VCA") is a member of the Grimaldi Alliance. The Grimaldi Alliance is an international network of law firms, founded by the Italian firm Grimaldi Studio Legale.
Grimaldi Alliance has a dedicated office in Brussels that works solely with European law matters. VCA participates in multiple activities with the Brussels office and is pleased to present:
The Horizone Europe Programme Newsletter, which provides periodic updates and synthetize information on the open calls regarding the fields addressed by this programme. The Horizon Europe Programme is the EU's research and innovation programme for 2021-2027 with a budget of €95,5 billion. The programme facilitates collaboration and strengthens the impact of research and innovation in developing, supporting, and implementing EU policies while tackling global challenges. It supports creating and better dispersing of excellent knowledge and technologies.

For further information please contact: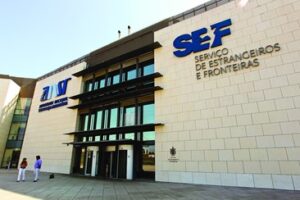 The online renewal of residence permits in Portugal for foreigners is available again this week and includes for the first time the golden visas.
The measure, which the government had already resorted to last year, aims to overcome congestion at the telephone and in-person service counters at the Foreigners and Borders Department (SEF). In October, SEF registered a peak of 29 million call attempts in a 12-hour period, when the daily capacity of the staff does not exceed three thousand calls. The call centre could not withstand the pressure and stopped working.
Last year, thousands of immigrants, most of whom were Brazilians, were unable to leave Portugal and many of them were prevented from getting a job or opening a bank account because their residence permits had expired.
This time, the automatic renewal will be available in a first phase for the approximately 21,500 visas that expire between 1st January and 31st March, according to SEF, "guaranteeing the fulfilment of the rules of security and mitigation of the consequences that resulted from the pandemic situation", and will then be extended in phases until the end of the year.
Citizens who can automatically renew their expired residence permits are those whose biometric data have already been collected and whose documentation is already known to SEF.
Visas for family members of EU citizens are not subject to the so-called "automatic renewal", as the authorities consider that they have other alternatives at their disposal. One of them is to apply for the revalidation of residence permits at SEF desks.
If you have any question or need any assistance, please contact our Immigration Department at Immigration@valadascoriel.com.