João Valadas Coriel and VCA along with IBA Real Estate members from Brazil, China, Nigeria, Argentina, Australia, Chile and Europe have contributed to this month's update of the Real Estate Practice Division.
Read João Coriel and Paulino Brilhante Santos Airnb versus landlords full article here: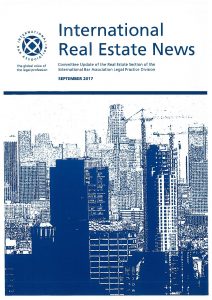 International Real Estate News IBA – Airbnb versus landlords
This article first appeared in the September 2017 issue of the Newsletter of the Real Estate Committee of the Legal Practice Division of the International Bar Association, and is reproduced by kind permission of the International Bar Association, London, UK. © International Bar Association.