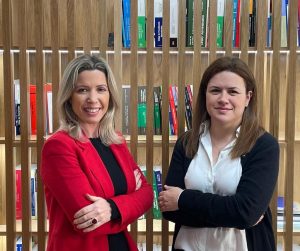 Valadas Coriel & Associados (VCA) has just announced the expansion of its practice into the Autonomous Region of Madeira. The firm will be established in Funchal, in partnership with the law firm of Kelly Silva Nunes and Cristina Gouveia e Freitas, a reference office in the region, located in Rua da Queimada de Cima, 28, 2nd floor.
In the year in which the firm celebrates 20 years of activity, VCA will now have a representation in Madeira, under the coordination of Sandra Jardim Fernandes, Head of the Immigration Department.
This new office will focus its practice mainly on Immigration Programs – with special attention to the digital nomads' community, the Non-Habitual Resident Tax Regime ("NHR"), the promotion of the International Business Centre of Madeira ("IBCM") and the International Shipping Register of Madeira ("MAR").
It is with great satisfaction that VCA sees this partnership come to fruitfulness, with which it reinforces its national coverage. The law firm of Kelly Silva Nunes and Cristina Gouveia e Freitas is a firm of reference in the Autonomous Region of Madeira, with which VCA fully identifies, thus guaranteeing the quality of the service provided by VCA to date.
Sandra Jardim Fernandes, a recognized specialist in Real Estate Law (particularly in the areas of civil construction, real estate financing, and investment operations, real estate use, and management and tourism investment operations), Corporate Law (acquisitions, mergers, splits and corporate transformations, contracts, consortiums, and partnerships) and Immigration Law, was one of the Founding Partners of DCS, one of the first Portuguese law firms based in the Autonomous Region of Madeira. Sandra Jardim Fernandes also has considerable experience in the area of Hotel Administration.
Founded in 2001, VCA currently has a team of 6 partners and about twenty lawyers, now represented in Lisbon and Funchal.