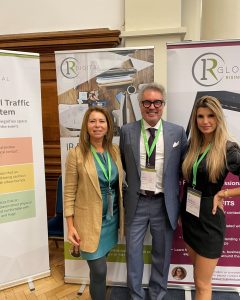 IR Global network of lawyers, accountants, and financial advisors, '10 Year Celebration' & Annual Conference, took place in London from 23 to 26 October. The get together which congregated in excess of 300 professionals from four continents was sponsored by VCA and other leading firms. The event featured an onstage dialogue of VCA's Managing Partner João Valadas Coriel and the audience, regarding is seven years' experience with the network, the positive impact it has had on his practice and concluded with practical advice to new members on how to fit in and truly benefit of their membership. The heads of the Immigration Department Patrícia Valadas Coriel and Sandra Jardim Fernandes were also present.
The Annual Conference promotes socialising amongst all IR Global members, with world-class speakers, practical and networking sessions, drinks receptions and more. IR Global has currently a membership of 1200+ from more than 150 jurisdictions.
Learn more about the Annual Conference here.