VCA has just announced the promotion of Sofia Quental and Patrícia Valadas Coriel to Managing Associates. Sofia Quental assumes the Management of the Firm's Tax Department and Patrícia Valadas Coriel becomes responsible for Managing the Immigration Department.
Sofia Quental joined VCA in 2015. She was a tax consultant at PricewaterhouseCoopers (PwC) for about 9 years, where she gained considerable experience in the areas of tax litigation, tax procedure and tax planning. She was also a tax consultant at PwC in Dublin and at PwC in Madrid. She has a degree in Law from Universidade Lusíada de Lisboa and two postgraduate degrees: in Taxation from Instituto Superior de Gestão de Lisboa and in Tax Litigation Theory and Practice from IDEFF, Faculdade de Direito de Lisboa.
Patrícia Valadas Coriel joined the firm in 2017. She manages the team of international private clients in all matters relating to investment, relocation, residence and Portuguese citizenship. She has a degree in Law from Faculdade de Direito da Universidade Nova de Lisboa and a post-graduate degree in Law and Management from the Nova School of Business and Economics. Before joining VCA she joined Vieira de Almeida & Associados.
VCA was founded in 2001. Currently it has the collaboration of about two dozen lawyers. His practice focuses mainly in the areas of Litigation and Arbitration including Maritime and Labour, Real Estate, Corporate and Tax, Private Clients and Immigration.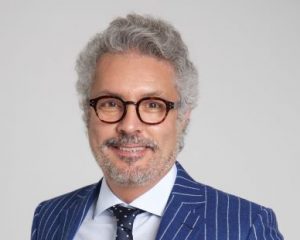 VCA managing partner will be in Brussels on November 14th and 15th, where the 2nd European Tax Group (ETG) meeting will take place.
The ETG is an informal group of European lawyers who have come together to debate tax law issues.
The group will be joined by Law and Numbers Network, a group of professionals that has 15 years of existence and whose area of expertise verses on the same topics.
In the front line of advocacy one needs to create value for the client. To do or not to do, to move forward or to step back, should be informed decisions in which the client clearly understands the costs and benefits of each option.
We are willing to share risk and success in a true partnership.
Our lawyers are skilled beyond the law; they know the clients business and processes.
Our team uses state of the art tech solutions and work processes and efficiency and productivity gains are shared with clients.
The team resourcefulness and our innovative pricing structure allow for highly profitable solutions.
More for Less means more value and results, time saving and less expenditure.
Valadas Coriel & Associados was estabilished in 2001. VCA has build a very energetic team sporting partners and associates that combine experience and expertise from Law to Economics and Management.
The dynamic yet informal work enviroment has attracted a number of lawyers from major domestic and international law firms.
We stand in the legal industry as solution providers and problem solvers.
We are averse to conflicts with no end in sight and ever lasting negotiations. Laws and contracts might be no more than papers with ink and often the best solutions for legal problems are not the most complicated or legally elaborated.
We are combative lawyers. Each case is a challenge with strategy specific and mensurable goals to be met within a reasonable time frame.
Quality
Demanding our own best
Independence
Our performance is free of interests
Excellence
Always learning and getting better
Professional Ethics and Transparency
Scrupulous ethical principles and transparency
Innovation and Competence
Pursue forefront and out of the box solutions